Call 0800 009 6756 or email support@greenplants.co.uk for more information about any of our walls
Featured 3D artificial green walls
View all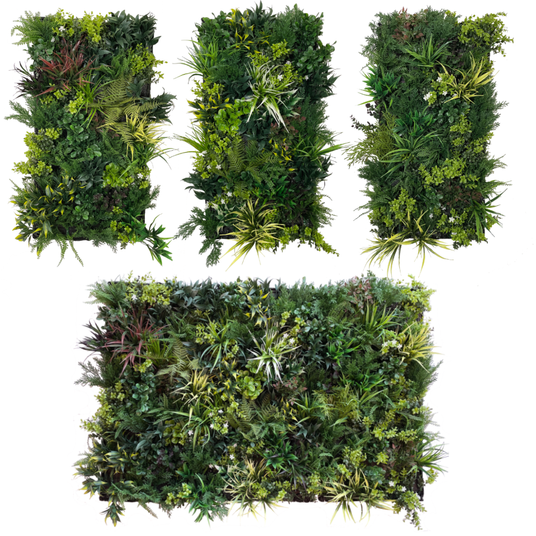 Mix & match the panels
Mix and match our panels together to create a seamless random wall. The panels are designed to complement each other.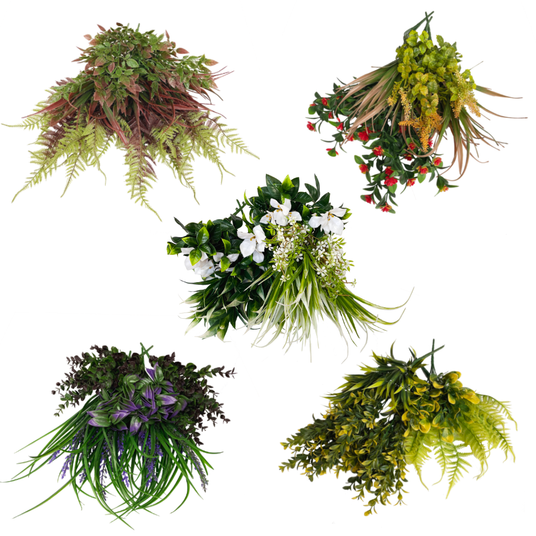 Customise with our foliage packs
Add a splash of colour to our artificial plant walls with our add on plant bundles, available in purple, red, yellow, orange and white.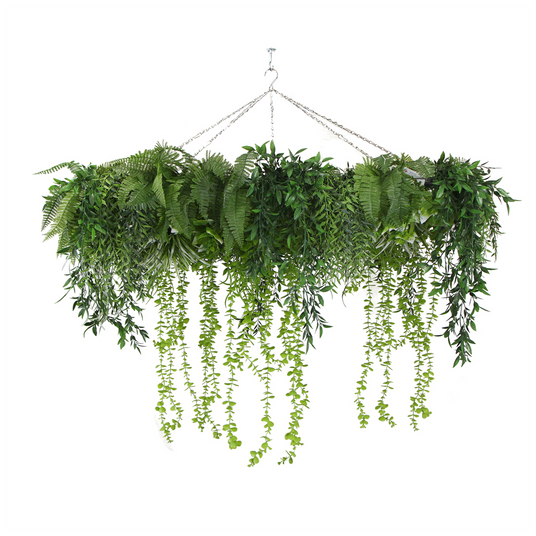 Hang on a ceiling or a wall
Why not hang our trailing artificial plant panels on walls or ceilings with or without a chain.